So - this blog is intended to be a view into the den, at my guitars and home-made fuzz boxes etc, with photos, probably sound and possibly video. I'll write a bit about each thing, why I like it or why I built it etc.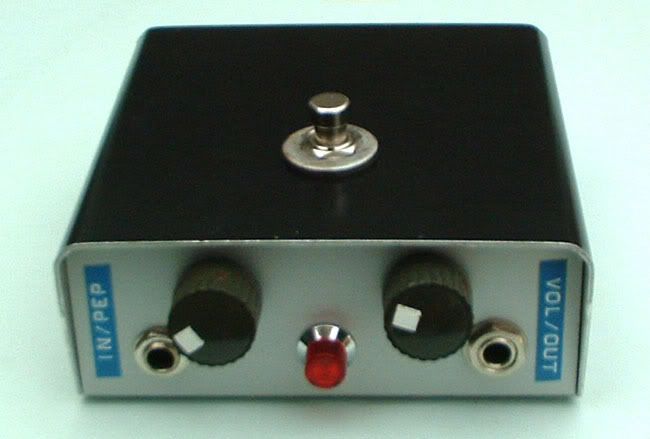 Add caption
This is a fuzz I made in June - a copy of one produced in London in 1965 by a London sound engineer called Pepe Rush.
He is still around, and for the record, he is of Russian extraction, not Italian as I originally said. The pedal is as obscure as they come, it's not even clear what the original was called, but like Gary Hurst's orginal Tone Bender, it was based on the Maestro Fuzztone, although it's a different circuit to the one Rush licensed to WEM a little later.
I like old, primitive sounds and equipment, and this one fits that category well. It works on 3 volts - 2 AA batteries - and 3 old stock Germanium transistors. The schematic came to light this year after a series of interior photos appeared on the
DAM forum
. It amuses me to make my pedals look like faces. [edited 2011]